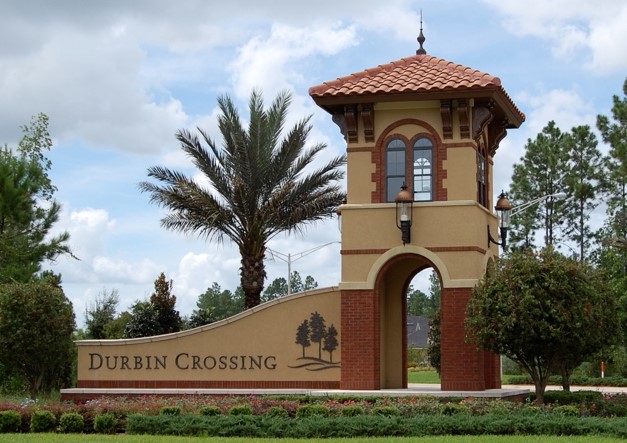 Durbin Crossing Community Development District
Est. 2003 Located St. Johns, Florida
Topic: Durbin Crossing
Time: Oct 26, 2020 06:00 PM Eastern Time (US and Canada)
Join Zoom Meeting
Meeting ID: 943 3699 4074
One tap mobile
+16468769923,,94336994074# US (New York)
+13017158592,,94336994074# US (Germantown)
        +1 646 876 9923 US (New York)
        +1 301 715 8592 US (Germantown)
        +1 312 626 6799 US (Chicago)
Meeting ID: 943 3699 4074
Dear Durbin Crossing Residents,
During Phase 2 of the Plan for Florida's Recovery, which began Friday, June 5, 2020, we are extending access to outdoor amenities including the north and south pools, basketball courts, and tennis courts, with the caveat that residents continue to follow CDC guidelines, especially the practice of social distancing. Non-resident guests are not allowed for the time being. We urge residents to wear facemasks but they are not required for access. Please supply sanitizer for personal use and disinfect any surface before and after you touch it.
When residents use any District amenity, they agree to do so at their own risk.
Reservations are no longer required for the pools, fitness center, and tennis and basketball courts during Phase 2. Access will be on a first come, first serve basis.
We have reduced the amount of pool furniture on all pool decks to support social distancing. Should attendance at either pool reach the capacity of the available pool furniture, access to that pool will be suspended until more room becomes available. Residents waiting to access the pools will be required to wait outside the gated pool area using the marked pavements as a guideline to practice social distancing.
The Fitness Center at South Durbin will be monitored. Should the Fitness Center reach capacity for safe operation, access will be temporarily suspended and residents waiting to use the Fitness Center will be asked to wait outside the gated facility and to practice social distancing if there is no room on the pool deck. While gym wipes and hand sanitizers are available inside the Fitness Center, we recommend that you bring your own sanitizer, to disinfect any surface you will or have touched, and to observe social distancing while inside the Fitness Center.
The tennis courts and basketball courts are available on a first come, first serve basis. Please limit your time on the courts to 60 minutes if anyone is waiting. When using the basketball courts, residents are responsible for practicing social distancing. Do not play basketball with anyone you do not know. Parents/legal guardians are solely responsible for their children's access of the basketball courts. If social distancing cannot be maintained, the basketball courts will be closed and revert to a reservation system.
Please note: By accessing any amenities at this time, you assume all responsibility for practicing social distancing and for sanitizing any equipment or furniture that you touch. The CDD provides gym wipes and hand sanitizer for the Fitness Center but does not provide sanitizers for any other amenities. Staff will continue to sanitize high traffic areas, but you are responsible for sanitizing anything you touch.
Area Rentals at North and South are not available at this time.
Please be sure to bring your access cards. Access cards are required to confirm identity and resident status in order to gain access.
We will continue to monitor local and federal guidelines and work to provide residents as much access to District amenities as safe use will allow.
The health and safety of District residents and on-site staff is of utmost importance. Please continue to monitor the District's website at durbincrossingcdd.com, social media at www.facebook.com/DurbinCrossing/, the Durbin Crossing app, and your e-mail for further updates.
Thank you for your patience and cooperation during this unprecedented time.
District Staff
__
WELCOME
To Durbin Crossing Community Development District! We are very proud of our community and have established this website as a means of communicating to our current and future residents. Please look through our site and learn more about the Durbin Crossing CDD Development. If you have questions that require further assistance please see our Contact us page.
Community Development District Overview
The Durbin Crossing Community Development District is a local, special purpose government entity authorized by Chapter 190 of the Florida Statutes as amended, and established by the Florida Land and Water Adjudacatory Commission on November 5, 2003 as an alternative method of planning, acquiring, operating and maintaining community-wide improvements in planned communities. A CDD provides the "solution" to Florida's need to provide valuable community infrastructure generated by growth, ultimately without overburdening other governments and their taxpaying residents. Community Development Districts represent a major advancement in Florida's effort to manage its growth effectively and efficiently. This allows a developer to establish higher construction standards, meanwhile providing a long-term solution to the operation and maintenance of the community's facilities. A map of the CDD can be found below.
CDD Organization
The Durbin Crossing Community Development District is organized similar to other local governments in Florida, in that the legislative body is composed of a five-member board known as the Board of Supervisors. The Board establishes the policy of the District in accordance with Florida law. The Board, by law, must hire a District Administrator and District Counsel. Staff members operate utilizing the same formalities as a County Administrator and County Attorney. The Board, through review of advertised Requests for Qualifications, ranks and selects a District Engineer to perform the engineering needs of the District. District Administration staff and the District Attorney administer the operations of the District and implement the Board's policies and contracts.
District Administration
The District Manager's responsibilities include:
Preparation and submittal of a proposed operations and maintenance budgets for Board review and action
Coordination with operations and maintenance consultant (MSKP Volusia Partners, LLC) for preparation of contract specifications for District operations, including community appearance, waterway management, and facilities maintenance
File all required forms and documents with state and local agencies
Attend all Board of Supervisor meetings – implement the policies of the Board
Additional duties as directed by the Board
The District Engineer's responsibilities include:
Preparation and supervision of construction projects within the CDD
Inspection and reporting on the District facilities
Assist in the preparation of the annual maintenance budget.
Attend Board of Supervisor meetings when requested – implement the policies of the Board
Additional duties as directed by the Board
The District Counsel's responsibilities include:
Preparation and review of agreements and other CDD documents
Ensuring all provisions of the Florida Statutes are followed
Attend all Board of Supervisor meetings – implement the policies of the Board
Additional duties as directed by the Board
The Operations and Maintenance responsibilities include:
Maintenance and oversight of:

Security of District Facilities
Landscaping Maintenance & Irrigation
Lake and Stormwater System
Monuments & Signage

Assist in preparing and submitting budget numbers for maintenance items
Approve and submit invoices
Attend all Board of Supervisor meetings – implement the policies of the Board
Additional duties as directed by the Board
NOTICE OF PUBLIC RECORD REQUEST
THE CUSTODIAN OF PUBLIC RECORDS FOR THE DISTRICT IS GOVERNMENTAL MANAGEMENT SERVICES- NORTH FLORIDA, LLC. TO REQUEST PUBLIC RECORDS FROM THE DISTRICT YOU MAY CONTACT THE CUSTODIAN AT: 475 WEST TOWN PLACE, SUITE 114, ST. AUGUSTINE, FL 32092 TELEPHONE: 904-940-5850 FAX: 904-940-5899
Board of Supervisors




Meeting Dates
Fiscal Year 2021:
October 26, 2020
November 16, 2020 (third Monday)
December 21, 2020 (third Monday)
 January 25, 2021
February 22, 2021
March 22, 2021
April 26, 2021
May 24, 2021
June 28, 2021
July 26, 2021
August 23, 2021
September 27, 2021
Durbin Crossing South Amenity Center,
145 South Durbin Parkway, Jacksonville,
St. Johns, Florida 32259
at 6:00 p.m.
Management Services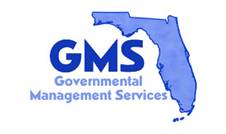 GOVERNMENTAL MANAGEMENT SERVICES – NORTH FLORIDA LLC
Governmental Management Services (GMS) is a family of limited liability companies that was established on November 26, 2004 for the purpose of providing special district management services to Community Development Districts (CDD). GMS currently has offices in Orlando, St. Cloud, Ft. Lauderdale, Tallahassee, Port St. Lucie, St. Augustine, and Jacksonville, Florida, and Knoxville, Tennessee. GMS currently manages over 130 Community Development Districts across the State of Florida.
Governmental Management Services LLC
475 West Town Place, Suite 114
St. Augustine, Florida 32092
(904) 940-5850
Fax: (904) 940-5899
Contact Info
475 West Town Place, Suite 114
St. Augustine, Florida 32092
(904) 940-5850
Fax: (904) 940-5899
dlaughlin@gmsnf.com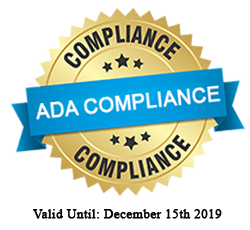 Daniel Laughlin, District Manager
dlaughlin@gmsnf.com
Email the District Manager
Florida Public Records Notice: Emails to and from Community Development District's are public record according to Section 119 Florida Statutes. For more information, please see http://www.myflsunshine.com/.